If you are a fan of board games, chances are you are well aware of the recent trend of legacy board games catching up. It is a relatively new concept of gaming, with games like Pandemic Legacy and Seafall topping the charts. While the genre still seems to be evolving, there are still a myriad of best legacy board games that you can explore.
So what are legacy board games?
Well, legacy board games are unique style games where you build your legacy. In the game, the decisions made by you and your players in one round will have a dynamic impact in later stages of the game. While deciding on the best legacy board games for someone, you must look into key factors like the storyline, general elements of the game, the price and whether the game is replayable or not.
I know this may sound confusing, especially if you are new to the genre. But the good news is that there is something for everyone on this list. So, whether you are looking for a war game or want to try defending a city, this list of best legacy board games will not disappoint you.
1. Pandemic legacy Season 1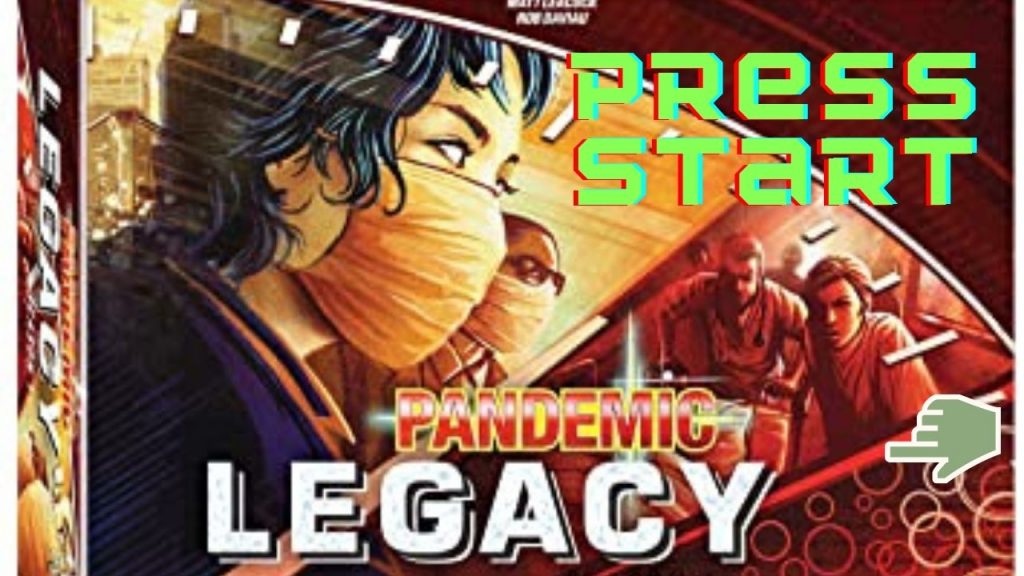 As the name suggests, the game is set in the middle of a pandemic. You play the game as a specialist, trying to treat people and find a cure for a deadly disease. You have a strong team of players supporting you. Each player on the team is a specialist. And he will also have a distinct role and special abilities to help you eradicate the disease. Every time you are playing the game, your team tries to achieve an objective. What makes the game more fun is the twists and turns that you face while stopping the pandemic.
Pandemic Legacy is divided into 12 playing seasons and each month is almost 1-2 gaming rounds. While the rules of the game are simple, they keep evolving and changing as you proceed ahead. If you like the game, there are also Pandemic Legacy Season 2 and Pandemic Legacy Season 3 to keep you going.
2. Pandemic Legacy Season 2
Pandemic Legacy Season 2 kicks off where Season one ends. The repercussions of the decisions made in the finale of Season 1 dealt with now. While most of the mechanics used in the game are nearly the same as the other versions of Pandemic Legacy, it still feels different though. The themes sure have evolved, and so has the story.
3. Betrayal Legacy
The Betrayal series is hugely popular among games and quite obviously, the Legacy version steals all the limelight. The game is built upon a similar system as other versions along with the fun legacy elements. Things that are used by characters can become heirlooms. All players can use all items. Things passed down by family lines can be used better, and a lot more. While there can be a lot to figure out and the directions may seem unclear and confusing, the game is not very hard.
4. First Martians: Adventures on the Red Planet
While First Martians may not be the most accessible Legacy games in the market, it surely is one of the most rewarding ones. This game is hardcore science fiction. There are certainly no monsters to fight with. But you need to figure out important tasks like delegating power, worrying about the landscape of Mars and ensuring oxygen for everyone. We are not saying the game is easy and the rules may confuse you too. But it is a wild ride you are sure to enjoy.
5. Ultimate Werewolf Legacy
This is the leading legacy board game that is divided into five different chapters. Here, every chapter consists of 3 unique games. Every game is 45-60 minutes long and gets more fun as the number of players increase. Every player in the game belongs to a different family line and different abilities of characters get unlocked as the game progresses.
6. The King's Dilemma
If you are a newbie to the legacy games genre, King's Dilemma is a good choice to begin your first legacy experience. This is one of the simpler legacy board game for beginners where players represent different kingdoms and their decisions have a lasting impact on their realm and houses. There are several branching storylines to keep it interesting.
7. Maracaibo
In this game, you sail across the Caribbean looking for wealth and try to do better than your rival captains. This is done in plenty of ways, through exploration, combat, quest or a mix of these. What is great is that the game, Maracaibo, also comes with a solo mode, so you need not rely on your friends to join you for the game.
8. Gloomhaven
This game is one of the most popular legacy board games of this decade. In this very interesting game, Gloomhaven is a city that is located in a dark part of the world. Covered in shadows, the city is attracting all kinds of people, most of whom you are better off associated with. So, what do you do in this legacy board game? Well, your team is a group of adventurers who work together to clear out the dungeons in the city. You explore the land and accomplish missions as you move ahead. The game has almost 100 scenarios to play in. If that is not enough reason to try your hands on this one, what is?
In every dungeon you come across, you work together to defeat your enemy and collect all the money and treasure while at the same time you are managing your time. Running out of cards means you will be exhausted soon which implies retreat. The game includes pretty interesting and challenging dungeons that will push your team to its limits. What makes it even more thrilling is that as you move ahead, characters retiring and new characters are coming in.
9. Risk Legacy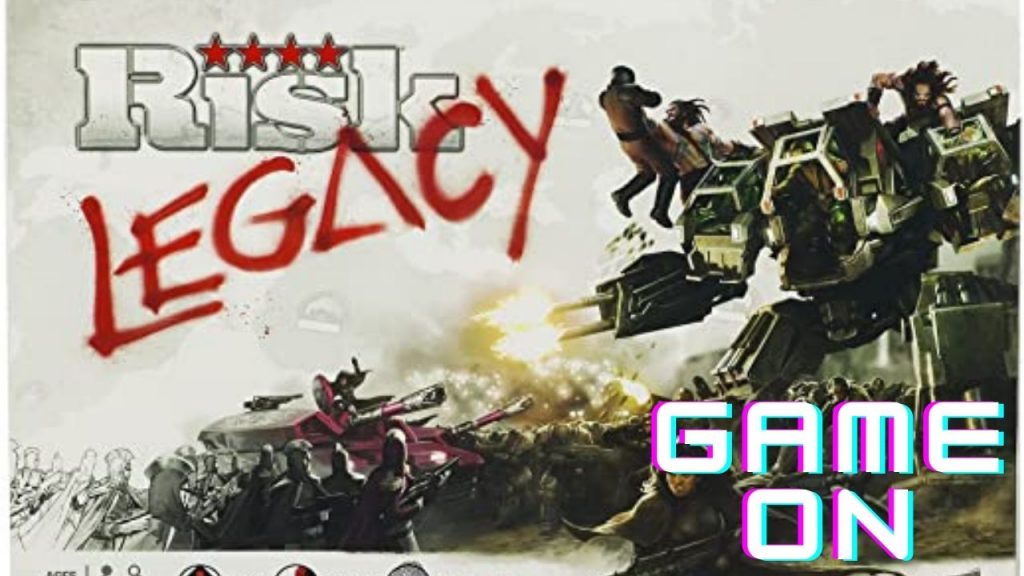 Talking of legacy board games and missing out on mention Risk Legacy would not go well with gamers. Risk legacy is a war game that is set in the distant future. Our planet Earth is suffering from limited resources after a global war. The game is designed by some of the world's top publishers with groundbreaking technology which allows you to create a new earth. The game may sound a bit technical for those who are starting on such games. But it is interesting enough to try your hands on.
In the game, colonist depart to find multiple clones of the planet, but are the fractions willing to accept peace? You play as one of the five fractions on a new clone of Earth. Your fraction is not willing to share the new clone, holding on to every single grudge of the past you have had. The objective of the game is world domination. Yes. You try to accomplish your goals by dominating territories and destroying your opponents. The game is divided into 42 different territories connected by borders or sea line.
10. Machi Koro Legacy
Machi Koro Legacy is a new addition to the genre and is making its way up in almost every list of best legacy board games. The game involves you rolling the dice, collecting income and creating landmarks. You explore new things, unlock levels and earn extra income. There are long term choices to be made. If you are looking for a short and simple game to play with your mates, this one fits the bill just right.
11. Seafall
Another interesting addition to the genre, Seafall can be played with 3 to 5 players and runs for almost 2-3 hours. In the game, the world is coming out of a dark age and is beginning to rediscover seafaring technology. You play as a mainland empire, consulting with your advisors to find new islands, develop trades, participate in ship to ship combat and send out raiding parties. The game is designed by the same designers who designed Risk Legacy and Pandemic Season. And this game is a total slam dunk in the list of legacy board games.
Here you find yourself standing on a blank map, only with some generic buildings which allow you to perform some basic tasks. But, the catch here is that you are in charge of only your charter, which is only one-sixth of the total space.
12. Charterstone
This is another popular board game where you place a worker on the map and enjoy the benefits of the tile. You get to place your workers all over the map but placing them in your charter gets you more freedom and better rewards. Every new scenario comes with its story cards and guidelines. To add more fun, there are also three random goals in every game which let you make more points as you move ahead.
13. Shadowrun: Crossfire
Shadowrun Crossfire is a deck-building cooperative card game that is set in the cyberpunk and gritty fantasy world. There are tough jobs to take in, like protecting your client from death, to shooting your way out or facing dragons. The best is yet to come through, when you get to improve your deck with multiple strategies while trying to give your characters magical initiations, weapon training and character upgrades.
14.Aeon's End Legacy
As a gamer, you would already be aware of the popular game Aeon's End which was created to grow and continue. With the Legacy version out in the market, this turns out to be one of the best legacy board games on the list. Similar to the original version, this one too, is a deck-building game that is a part of a dungeon crawler. The legacy version lets you collect powerful things as proceed ahead in the game.
15.Pandemic Legacy Season 3
The popularity of Pandemic Legacy does not seem to end and with season 3. The game just seems to get more and more interesting with new challenges and new characters.
Now that you know the top Legacy Board Games in the market, which one are you trying your hands on first?