This article provides you with information about the top 7 dangerous serial killers in India. Read the full article to know more information about her.
Introduction
One can imagine the pain and fear whenever one hears the name serial killer, isn't it? Like we start imagining what would be in the mind of serial killers. How is it possible that they do such barbaric acts without any guilt or fear?
One really has to be stone-hearted in order to become a serial killer. It's actually quite scary to think about serial killers. Like, imagine on one side, there are people who feel pain in every nerve when they hear about someone's death. 
And on the other hand, there are people who kill other people. What is more creepy is that they enjoy it too. If you watch documentaries or YouTube videos of serial killers, you will hardly see any sense of guilt on their faces.
They act normal, as if murdering someone is no big deal. And in some cases, they even say that if given a chance, they will do it again and again.
A trigger warning to you: Watch such videos at your own risk only. It will scare the hell out of you. I remember that one of the videos I watched about them haunted me for days. I honestly could not imagine people finding joy or satisfaction by killing other people.
Gosh! I believe that there is something wrong with their mind. However, in this article, I will tell you about the top 7 dangerous serial killers in India. Although it is a sad fact that there are many several killers in India.
And I hope that they are caught soon and dealt with. However, let's get to know the top 10 dangerous serial killers in India whose merciless acts will give you chills.
List of Top 10 Serial Killers in India
Mohan Kumar
Mohan Kumar Vivekanand, also known as Cyanide Mohan, is one of the top 7 serial killers in India. He is charged with 20 murders in Mangalore in the span of 2005-2009. He was also known by other names such as Cyanide Man, Ananda, Bhaskara, Bhaskar, etc.
Mohan used to lure women who were in search of a groom for marriage, specifically the ones who either could not find husbands or were not able to pay dowry. He used to get physical with them, and because of this, they became pregnant.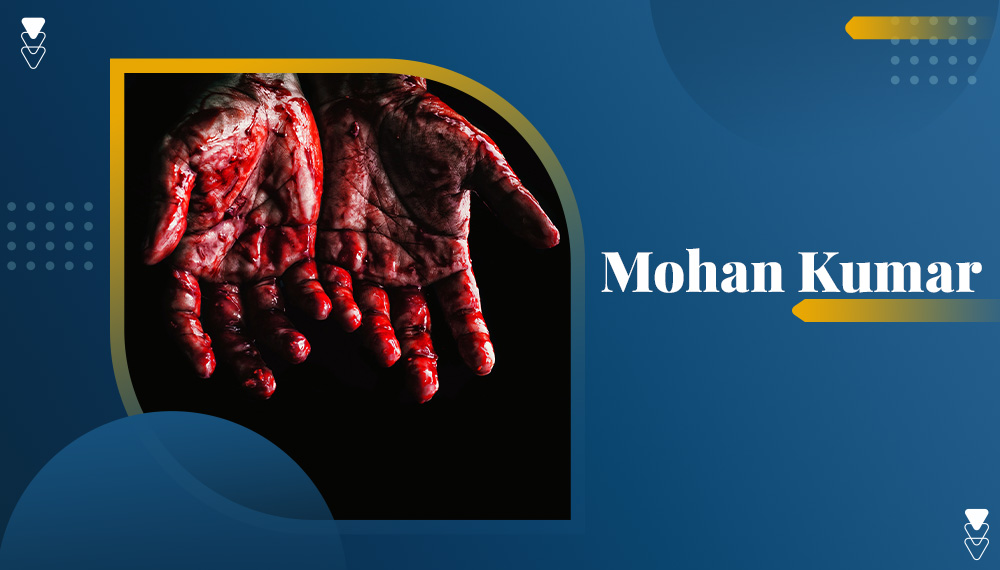 Mohan then used to give those women cyanide pills by stating that they were contraceptive pills. Since the women were vulnerable, they did not think much about it and thought Mohan was helping them in a way. Besides being a serial killer, he was also into other frauds and scams.
What's scarier is that he was a teacher by profession. He was a physical education teacher in a primary school where he taught from 1980-2003. People might look at him as an ordinary man, and this is why his crimes were not caught earlier. No one usually suspects normal people.
This is the trait of some serial killers. They act normal and lead normal lives. It's difficult to identify such serial killers. But the good news is that he was caught and was given the death penalty.
I wish he had been caught earlier. But at least he is paying for his sins now.
Serial Killers in India: Devendra Sharma
As I told you, serial killers are hard to identify. They do not roam in a typical long black jacket with their face half covered. It is not that they have a knife with which they walk so one can identify them.
The man I am going to talk about, his story is going to blow your mind. He is one of the most dangerous serial killers in India. And can you imagine his profession?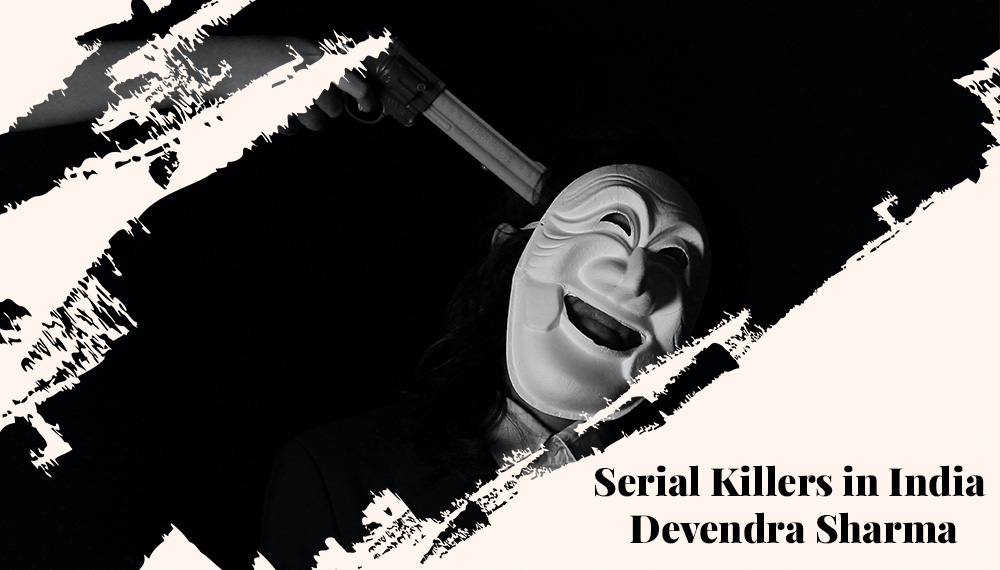 Devendra Sharma was a Doctor. Yes, you heard it right! A noble profession that is meant to cure people of their diseases and save lives. But instead, he killed many people. And by many, I literally mean many. He himself admitted that he lost the count after 50. He killed so many people that he could not even count them.
Devendra Sharma was an Ayurvedic doctor from Rajasthan. He was convicted of murder and an illegal kidney transplant racket. Can you believe that he killed almost 100 people or even more than that, and he confessed so? Such a barbaric act, yet no shame, remorse, or guilt.
Well, he was not alone in all this. He had a gang working for him. Devendra used to kidnap taxi drivers, murder them and dump their bodies into canals with crocodiles so that they could feed on them. He was surely not a man but a monster.
From 1994 to 2000, he was involved in more than 125 illegal kidney transplants. He earned Rs 5 lakh to Rs 7 lakh for each. Imagine all this for what, money? You really need to be a psycho to do this. And undoubtedly, Devendra is so.
Devendra Sharma was given the name of Doctor Death. He was sentenced to life imprisonment on March 13, 2007. Later on May 16, 2008, he was sentenced to death.
KD Kempamma
Did you really think that serial killers in India are only men? I know many people think that only men are serial killers because you need to be very cold-hearted to murder people.
But let me tell you, there are women too on the list of serial killers in India. KD Kempamma is India's first woman serial killer caught for the murders and crimes she committed.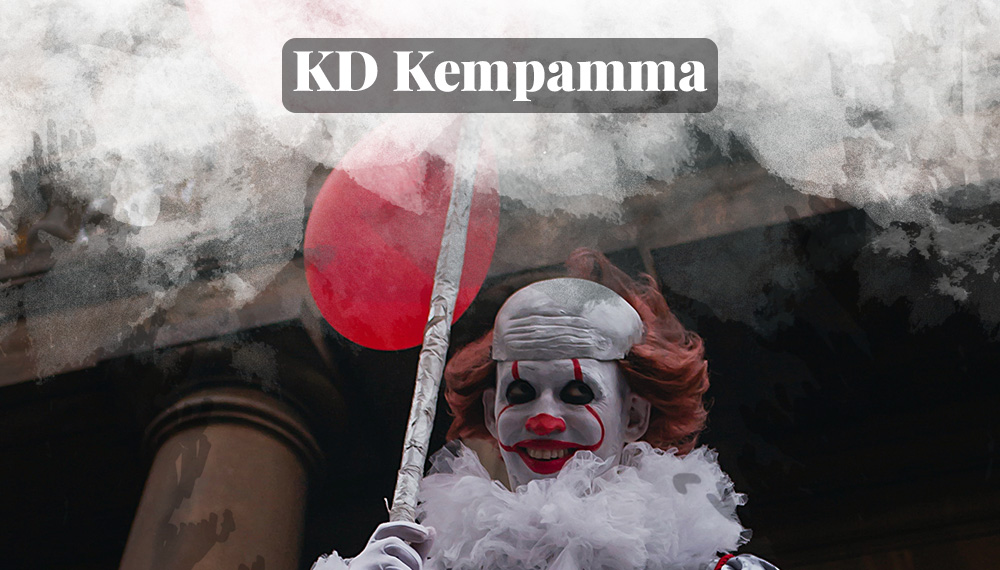 She used to dress as a spiritual and pure woman and visited the temple every day. Kempamma used to initiate friendships with other women, and it was not difficult for her to gain the trust of other women. Cunningly, she chose temples as she knew the women will not doubt her. 
After all, who even thinks that someone can have such evil intentions in a holy place like a temple? After gaining trust, she used to ask women to come to another temple and asked them to come wearing their gold jewelry and best sarees.
Kempamma then used to give them holy water, which actually was cyanide water. Therefore, she was given the name Cyanide Mallika.
After taking off their jewelry, she used to kill them. Between 1999-2007, she killed 6-7 women. She is the first woman in Karnataka who was given the death penalty by the court.
Therefore, it is important to not trust strangers, no matter wherever you meet them. It's important to take care of oneself's safety.
Serial Killers in India: Ripper Jayanandan
As the name suggests, Ripper Jayanandan, who hails from Thrissur, is one of the deadliest serial killers in India. In his span of crimes between 2003-2006, he killed 7 people. He indulged in robbery, and he used to plan which house he needs to theft.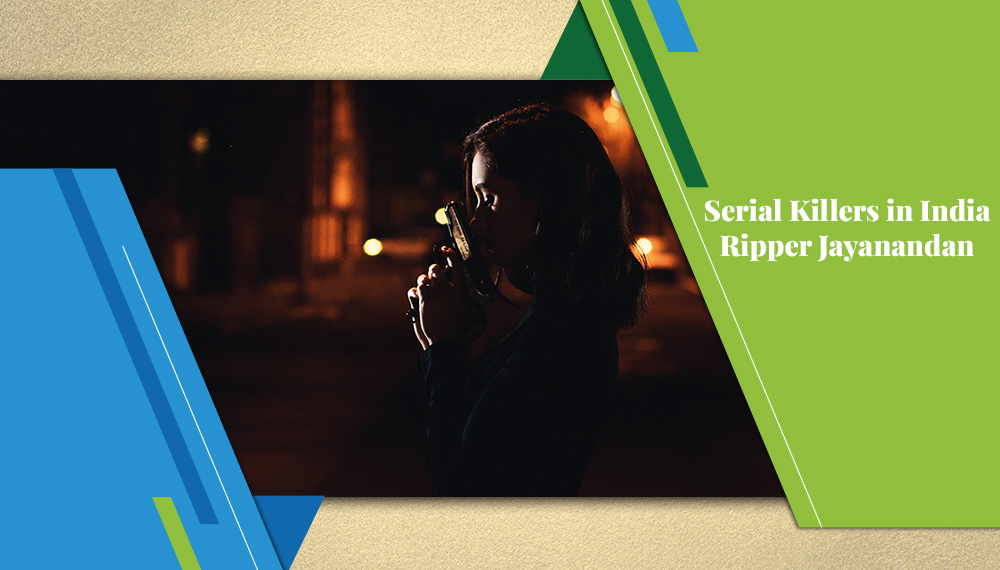 After planning, he used to break into the house and attack the people. Some of them are severely injured, while others bleed to death because of the injuries. 
He was arrested in 2006 and imprisoned. But he somehow managed to escape from jail in June 2013. The police tried a lot to find him and were finally able to do so in September 2013, and he was caught again by the police. After his second arrest, he was given the criminal penalty of death by hanging.
Raman Raghav
Raman Raghav is one of the most dangerous serial killers in India, who murdered 41 people in the mid-1960s. His crime span was from 1965-1968. He was also known by other names such as The Ripper, Sindhi Dalwai, Talwai, Anna, Thambi, Veluswami, and Psycho Raman.  
Raman used to attack people living in the slums in Mumbai. From 1965-1966, he killed 19 people. In 1968, the number of murders in the slum areas increased. The police arrested Raman, but after the investigations, he was released.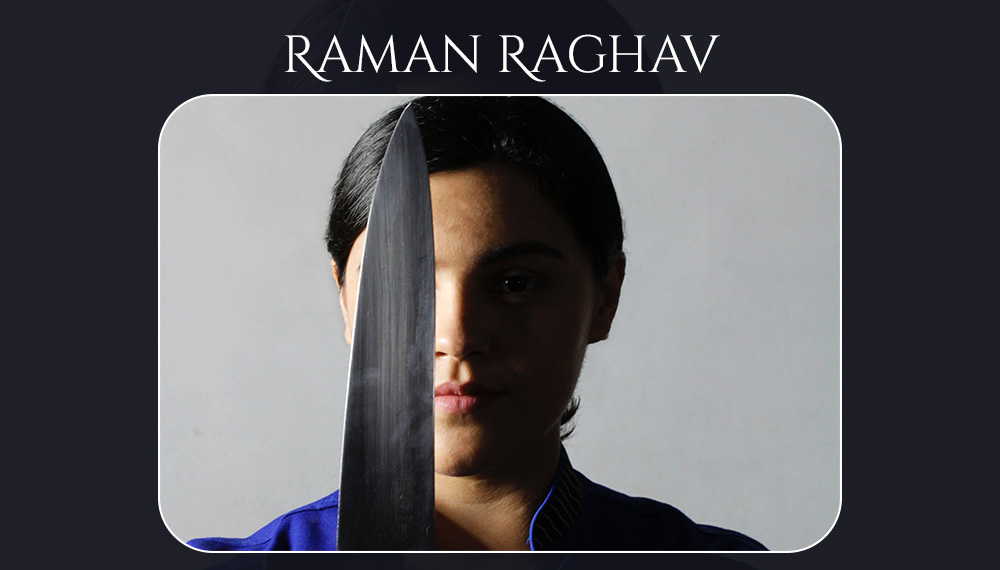 No concrete proof was found against him. Therefore, the police could not keep him in jail for long. The people living in the slums were afraid and did not sleep peacefully even for a single day in fear of death after the rising cases.
All the murders were done using a hard and blunt objects. The police again suspected Raman and he was interrogated. Raman Raghav was arrested after he confessed that he has killed 41 people.
However, as per the murder reports and investigation, the police informed that the numbers were higher than 41. Raman Raghav was given the criminal penalty of life imprisonment. He is imprisoned at Yerawda jail. 
Serial Killers in India: M.Jaishankar
Jaishankar is yet another name on the list of the top 7 dangerous serial killers in India. He is also known as Psycho Shankar because you really need to be Psycho in order to perform the crimes he has done.
He was involved in rape and murder. As per the information, he raped and killed 19 victims from 2008-2011. Jaishankar began his crime in 2008. He always used to carry a black colored handbag with him.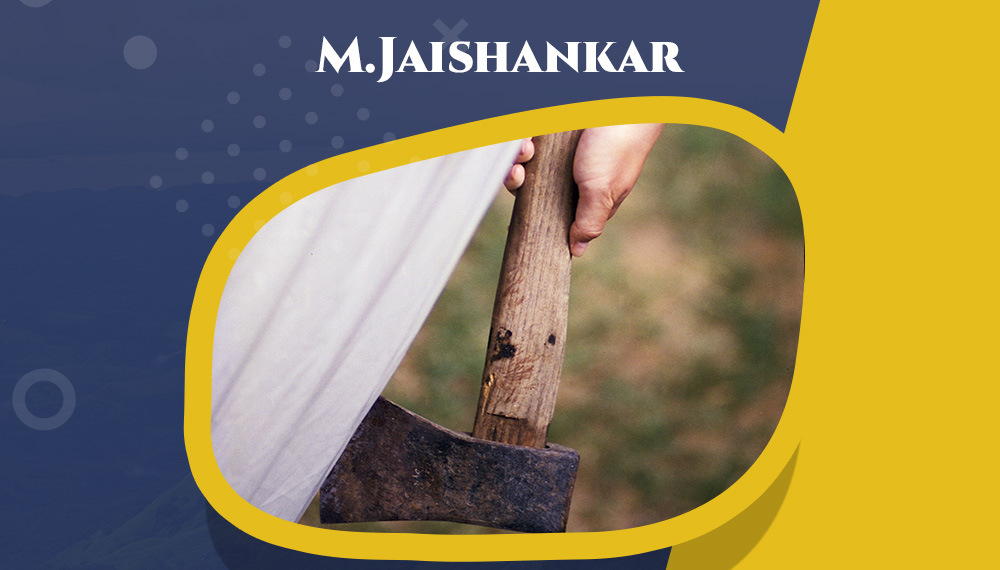 In the handbag, he used to keep a machete. Whoever tied to fight or resist, he used to kill them brutally without a second thought. He abducted sex workers, raped them, and killed them brutally. Jaishankar used to kidnap sex workers from highways or near dhabas (Indian restaurants).
Women in rural areas were also his target, the ones who used to go to farms, etc. He was arrested for his crimes and given life imprisonment.
Jaishanakr tried to flee from jail several times. However, his attempts were not successful. He committed suicide by cutting his throat with a blade, which he robbed from the barber in the jail. It was found that Jaishankar was mentally ill.
Amardeep Sada
You won't believe this one. Amardeep Sada is the youngest serial killer added to the list of serial killers in India. He was just an 8-year-old kid, but the murders he did were not at all innocent.
Amardeep is not just India's but the world's youngest serial killer ever reported. It was reported that he committed three murders which included family members. The first murder he committed was when he was 7 years old.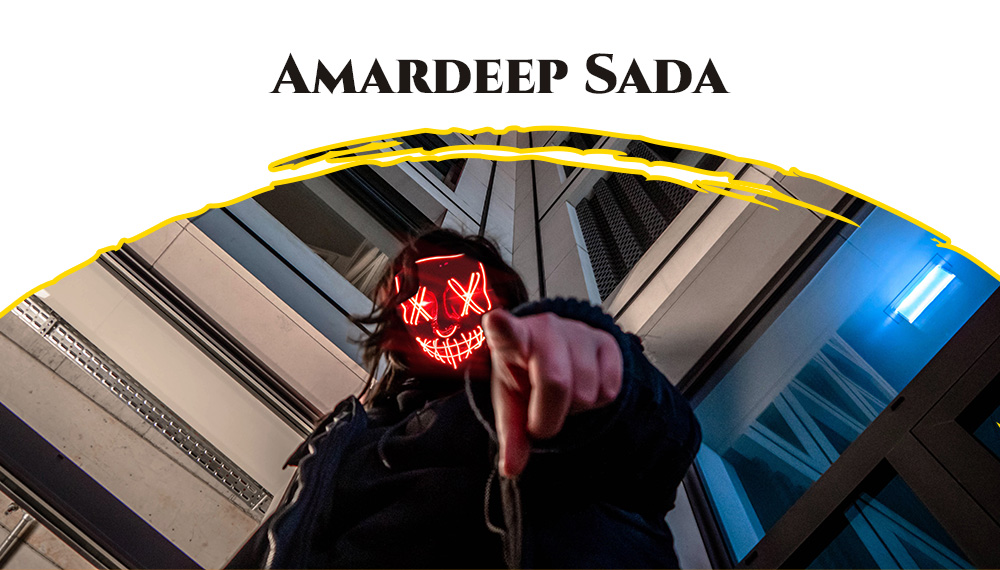 He first killed his six-year-old cousin. Then he killed his younger sister, who was just eight months old. Later, he killed a neighbor's child, who was six months old.
When he was arrested, he was laughing, and he did not feel any guilt for the murders he did. His psychological condition was revealed as a sadist who gets pleasure from harming others.
Conclusion
So this was all about the top 7 serial killers in India. The stories are definitely scary, and it is very hard to understand their mind.
It is definitely not normal to kill people that too without feeling anything. Serial killers must surely have a weird psychological condition. No wonder why they are so brutal and emotionless.
If you found this article informative, also check the list of old Telugu movies and Tom Hanks movies.